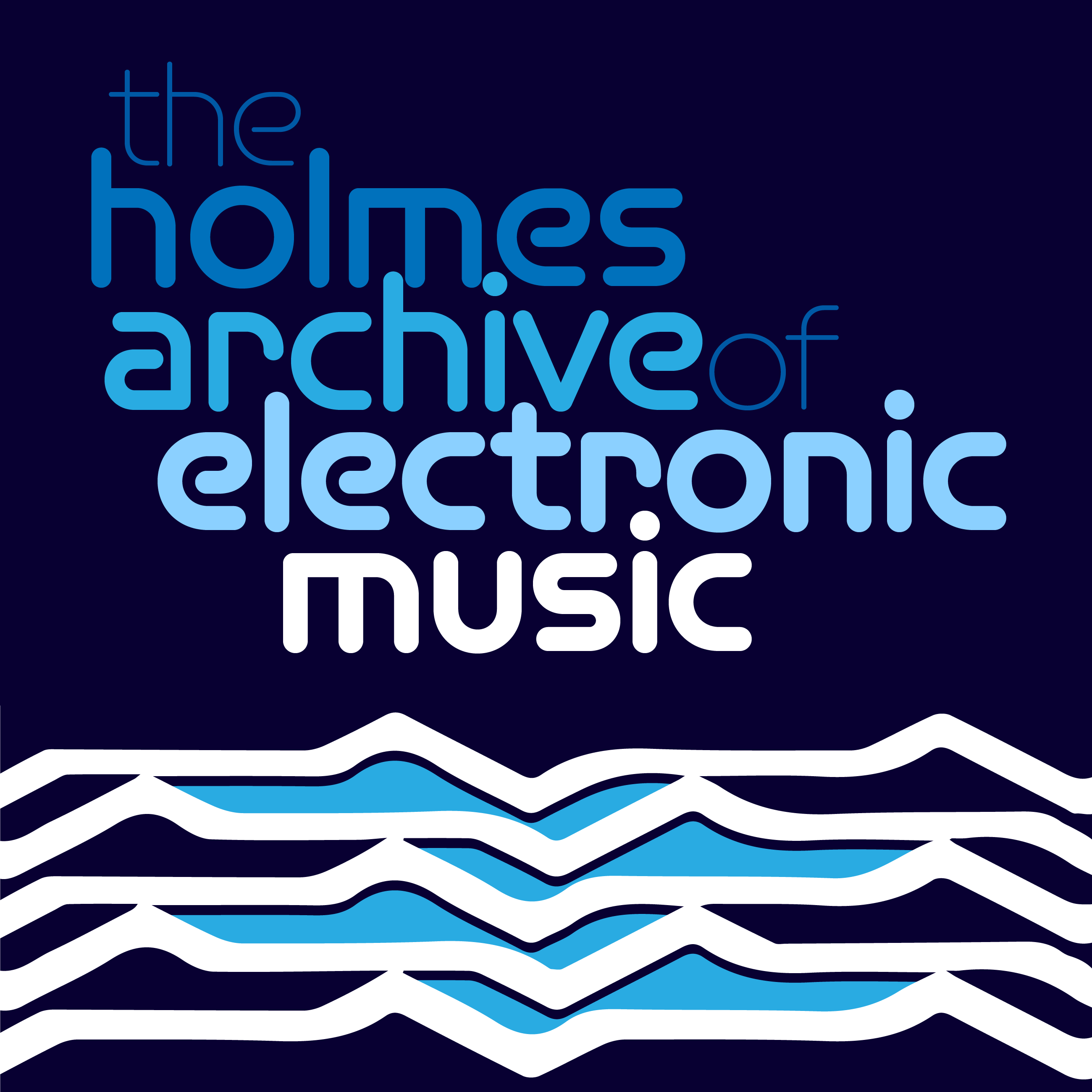 Episode 45
Made at Home—Electronic Music Basement Tapes
Playlist
Jean-Michel Jarre, "Happiness is a Sad Song" from Rarities (2011 Disques Dreyfus). This track is from 1968, before Jarre began studying at the GRM music program directed by Pierre Schaefer. This piece was composed at home using only a microphone, two tape recorders, and splicing tape and was included on this collection of his early works. 5:49
Deuter, "Der Turm/FluchtPunkt" from D (1971 Kuckuck). Home recordings of music composed and played by Georg Deuter. Lots of echo applied to ambient sounds, instrumental drones, and percussion. 4:29
Geodesium, "Free Fall" from Geodesium (1977 Loch Ness Monsters Productions). EMS Synthi AKS synthesizer, Mellotron, Mark C. Petersen. Music composed, self-produced and recorded at home. This music was featured in shows at the Fiske Planetarium at the University of Colorado. 5:20
Don Slepian, "Glimmerings" from Electronic Music From The Rainbow Isle (1978 Don Slepian self-released cassette). EML 400/401 Sequencer, double-speed piano, ARP Odyssey, bass, phase-shifted lap steel guitar, strings, Don Slepian; drums, Ron Jacobs. Don produced this music for a dance by Akiko Masuda and released it on a 7-inch vinyl in 1981. Slepian came from Santa Monica, California and released several albums on cassette until the late 1980s. 3:31
Don Schertz, "Mockin' Bird Hill" from BITS.AND.BYTES (Bach, Binary & Boolean) (1978 Schertz Computer Music). LP programmed by Donald Schertz and synthesizer builder John Pratt. This is a fascinating computer music album dating from the very dawn of home computing used for music making. The music was written in software to be performed by the Altair 8800A using three identical voice circuits and used control techniques of the voltage-controlled synthesis. Storage and routines were loaded using cassette. The timing of the notes and the assignment of scales are completely variable, which gives this experiment such a funky and complex sound. From Monterey, California. 1:20
Archie Ulm, "MacArthur Park" from Experience (1979 Archie Ulm self-released album). Yamaha EX-1 electronic keyboard, mixing, production, Archie Ulm. After Hugo Montenegro's Moog rendition of this Jimmy Webb song, I like this one. The EX-1 was one of the most expensive and rarest of synthesizers, costing about $35,000 in 1977 when Archie Ulm used it. The EX-1 featured two five-octave fully polyphonic keyboards, organ style tabs and polyphonic analog synthesizer sounds, which could be slaved; a topmost three octave mini-keyboard for monophonic synthesizer which could also be slaved to the upper organ manual; and a monophonic analog synthesizer bass played by pedals or slaved to the lower keyboard. It also featured a drum machine, arpeggiator, and chord accompaniment. Ulm was connected to various Yamaha keyboard competitions and took this instrument on the road for his night club act. I think Archie is still active. I have seen notices of his organ playing for churches and wine tastings from Colorado to California. 4:32
Men-Eject, "Apologize" from Apologize/Draw (1980 Men/Eject self-released 7" 45). The only known recording from this New York group with the Cabaret Voltaire sound. I don't know who was actually in the group. The single came packaged with a photocopy sleeve and oversized lyric sheet stuffed inside. Engineered by Takashi Tsuruta and Naka Suzuki. 3:38
Zach Swagger, "Empty Highways" and "Going Going Gone" from Empty Highways (1980 It's Gone). Privately released 7-inch 45 by Zach Swagger. All sounds and effects by Zach Swagger. Ambient sounds, tape loops, verging on noise/industrial style. 3:20 and 3:29
Delta, "Mr. E. Chaos" from Diagrams Of Women (1981 Classified Records 7-inch 45). Synthesizer, Melodica, Vocals, Dee McCandless; Synthesizer, Gene Menger; Bass, Rude B.; Guitar, Vocals, Jonathan Hearn. Versions with triangle shaped picture sleeve. 3:07
Hidden Combo, "Driving Through Frankie Valley" from King Of Siam/Music From A Sophomore (1981 Phantom Plaything 7-inch 33-1/3). Bass Guitar, Bob Dickie; Guitar, Jacy Webster; Buchla Electric Music Box, Charles Cohen. Comes in an oversized folder-style picture sleeve, with folded insert. This track was recorded "live at home." 3:01
Wrinklemüzik, "Rein" from Wrinklemüzik: A Move To The Right (1981 Kenn Lowy self-released 7-inch 33-1/3). Synthesizers, electronic guitar, energy bow, rhythm machine, Kenn Lowy. Recorded live at the "public access synthesizer studio," New York City. 6:33
Tone Poets, "Pente" from Pente/No Work Today! (1983 Millet Music). A Self-released, single-sided flexi-disc by David Mandl. Flexi-disc made by Eva-tone, which was an affordable alternative to vinyl releases. Drum programming, synthesizer, David Mandl. According to a note from Mr. Mandl at the time, this was "recorded in my home 8-track studio and is available for $1.00." 2:49
Vox Populi, "Ectoplasmies II, I, III, IV" from Ectoplasmies (1983 VP 231). Self-produced 7-inch 33-1/3 from France. Synthesizer, Effects, Tape, Voice, Percussion, Flute, Bass, Gnouf Tap; synthesizer, B. Wolf. Four synth tracks from this French industrial-leaning group. 6:47
Projekt Electronic Amerika, "Round Trip (Reprise)" and "Year 90-10" from Tanzmusik (1985 Projekt). Limited private release LP of 250 copies. This was an elaborate solo project by artist Sam Rosenthal who played all of the instruments and recorded the music. He also drew the cover art. Equipment used: Korg Poly-61 (non-MIDI); Realistic Moog synthesizer on the track "Round Trip (Reprises);" Boss DR-110 Dr. Rhythm Graphic; Aphex Aural Exiter; Roland SDE-1000 and SDE-2000 digital delays; Forman Reverb. 1:51 and 5:30
Conrad Schnitzler, "Die Rebellen Haben Sich In Den Bergen Versteckt" from Blau (1974 Conrad Schnitzler self-released album). Electronic rhythms, manual filtering, modular synthesis, phase effects on tape. Minimalist and original. Schnitzler kept it simple, no elaborate embellishments or musical arrangements needed. 18:45
Background music used during this episode (excerpts):
Conrad Schnitzler, "Untitled" from The Red Cassette (1973 Conrad Schnitzler self-released cassette). Electronic rhythms, manual filtering, modular synthesis, phase effects on tape. Excerpt.
Opening and closing sequences voiced by Anne Benkovitz.
Additional opening, closing, and other incidental music by Thom Holmes.
For additional notes, please see my blog Noise and Notations.