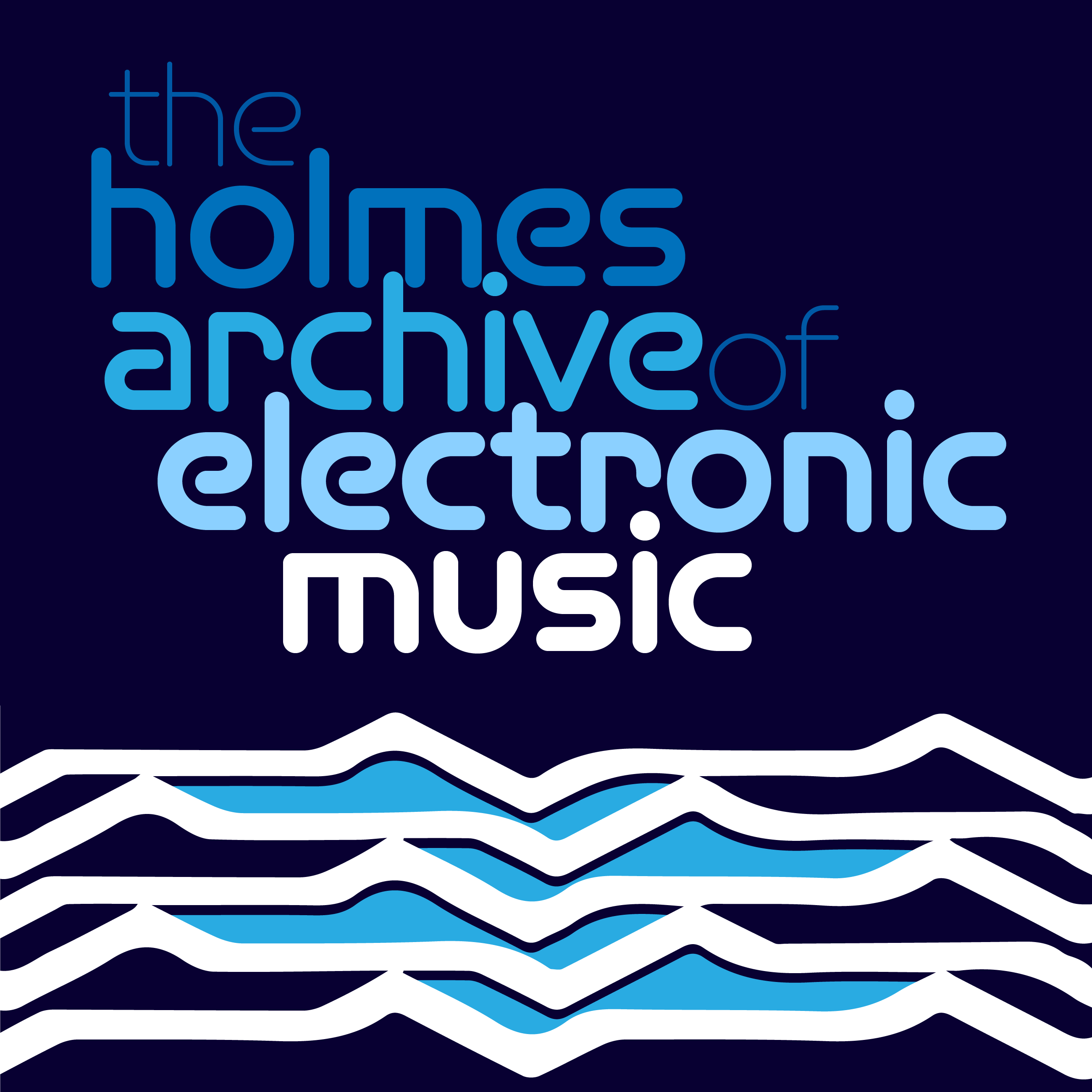 Episode 55
Drum Machines: A Recorded History, Part 2: Digital Drum Machines
Playlist
Linn Drum
Gary Numan, "My Brothers Time" from Dance (1981 Beggar's Banquet). Early use of the Linn LM-1 by John Webb on this track. Note the sound of the claves, played by Numan but not digital. Bass, Saxophone, Mick Karn; Linn LM-1 drum machine, John Webb; Piano, Claves, Gary Numan. 4:37
Rajie, "ストーミー・ナイト (Stormy Night)" from Acoustic Moon (Sony 1981). Early recognition in Japan of the original Linn LM-1 drum machine. Rajie, vocals; Guitar, Mikihiko Matsumiya; Bass, Tsugutoshi Goto ; Chorus,  Hiroshi Koide,  Raji ; Composed By,  Akira Inoue ; Drums,  Tatsuo Hayashi ; Electric Guitar-Tsuyoshi Kon; Flute,  Motoya Hamaguchi ; Lyrics By,  Etsuko Kisugi ; Percussion,  Motoya Hamaguchi ; Prophet-10, Linn LM-1, Electric Piano,  Akira Inoue. Early Linn Drum Computer. 5:08
Herbie Hancock, "The Twilight Clone" from Magic Windows (1981 Columbia). If you want to study the latest in emerging electronic music instruments, just listen to the many albums by Herbie Hancock throughout the 1970s and 1980s. He was an early adopter of the Linn LM-1, heard here and played by Hancock. Bass, Louis Johnson; Linn LM-1 Drum Machine, Herbie Hancock; Ghanian Drums, Moody Perry III; Ghanian Drums, Bells, Kwasi Dzidzornu, Kwawu Ladzekpo; Lead Guitar, Adrian Belew; Percussion, Paulinho Da Costa; Rhythm Guitar, George Johnson; Written by, A. Belew, H. Hancock. 8:16
Don Henley, "The Boys of Summer" Linn Drum demo version (excerpt) (1984 private). Guitar and Linndrum, Mike Campbell; Synthesizer, Steve Porcaro; Synthesizer, Guitar, Danny Kortchmar. Bass, Larry Klein; vocals, lyrics, Don Henley. The instrumental part of the song came first and was put together by Tom Petty bandmate Mike Campbell who had just purchased a LinnDrum machine which was a more affordable model than the original LM-1 released in 1980. Campbell put together a rhythm track and played some guitar. Tom Petty wasn't interested in the song at that time, so it went to Henley, who wrote the lyrics. This demo was close to the final version. The final mix of the song also included some human drumming, as did live performances where a human drummer tried to replicate the sound of the original Linndrum. 0:42
Jean Michel Jarre, "Zoolookologie" from Zoolook (1984 Disques Dreyfus). A fascinating exploration of samples both of voice and drums. This is the later version of the Linn Linndrum machine, just before the introduction of the Linn 9000. There is pure joy in this track as Jarre uses the Linndrum to create many unexpected sounds and atypical rhythms. Bass, Marcus Miller; Composer, Producer, Ethnic Vocals Processing, Keyboards, Electronics, Jean-Michel Jarre; Drums, Yogi Horton; Daniel Lazerus; Guitar Ira Siegel; Guitar, Effects, Adrian Belew; Keyboards, Frederic Rousseau. 4:13
David Van Tieghem, "In-A-Gadda-Da-Vida" from In-A-Gadda-Da-Vida (1986 Wide Angle). Drummer and percussionist Van Tieghem created this version of the Iron Butterfly song using electronic drums (Octapads) and digital drums. Engineer, Programmed By Fairlight Programming Assistance, Eric Liljestrand; Guitar, Larry Saltzman; Vocals, Synthesizer Digital, Analog, Percussion Acoustic, Electronic, Mixed By, Producer, David Van Tieghem; Written-By, Doug Ingle. Basically a one-person performance aside from guitarist Saltzman. Van Tieghem was using both hand played electronic drums (the Octapads) plus some digital drum machines. 5:36
Suzanne Ciani, "Mosaic" from Neverland (1988 Private Music). Composed, Arranged, Performed, Produced by Suzanne Ciani. Among the many electronic instruments used by Ciani were keyboards made by Yamaha, Roland, and Bode (vocoder). For drum programming, she turned to the Linn 9000. This track has some decidedly simple, yet complex rhythms using the Linn 9000 that are truly nuanced and more jazz like. The care with which she programmed this track is in contrast to the typical drum machine beats you hear on records. Ciani also used a Roland TR-707 on this album, which you may also detect on this track. 4:37
Oberheim DMX
Todd McKinney, "Kimberlite" from The Sound Of The System (1982 Oberheim). This 7-inch demo disc includes music created by Todd McKinney and Daniel Soger, two Oberheim employees. "Kimberlite" was composed and performed by McKinney using the DMX Programmable Digital Drum Machine, the DSX Digital Polyphonic Sequencer, and the OB-Xa Polyphonic Synthesizer. 2:28
Tangerine Dream, "Poland" from Poland (The Warsaw Concert) (1984 Jive Electro). You can hear the Bohn Digital Drums in the first half of the song and the Oberheim DMX in the second half. But that's a bit of a guess. Dr. Böhm DIGITAL DRUMS was a rhythm machine made in Germany from 1982-83, also known as ''the German Linndrum.'' Composed, performed, and produced by Tangerine Dream. Jupiter 8, PPG Wave 2.3 Waveterm, Minimoog, Korg Monopoly, Sequenced by EEH CM 4 Digital Sequencer, Bohm Digital Drums, Roland Tr 808 Drums, Roland SDE 3000 Delay, MXR 01 Digital Reverb, MXR Digital Delay, Johannes Schmoelling; Prophet 5, Prophet 600, Prophet 1, E-mu Custom Programmable Synth, Moog Custom Programmable Modular Synth, MTI Synergy, Sequenced by the PE Polyrhythmic Sequencer, Compulab Digital Sequencer, Syntec Custom Digital Drum Computer, Electronic Drums Simmons Drum Modules, Effects Quantec Room Simulator, Roland SDE 3000, Electronics Hill Multi-mixer, Chris Franke; Yamaha DX 7, Yamaha YP 30, Jupiter 8, Jupiter 6, Prophet 5, PPG Wave 2.2, Sequenced By Pe Polyrhythmic Sequencer, EEH Cm 4 Digital Sequencer, PE Custom Trigger Selector, DMX Oberheim Digital Drum machine, Edgar Froese. 8:43
Herbie Hancock, "Earth Beat" from Future Shock (1983 Columbia). In addition to the DMX, this track includes evidence that Garfield Electronics Dr. Click Rhythm Controller was a much-needed rhythm device for wrangling the otherwise incompatible signals prior to the introduction of MIDI a few years later. Craig Anderton wrote the following about Doctor Click in an article in Keyboard from 1983: "Doctor Click is not a keyboard instrument, not a drum machine, and not a signal processor: What it does is synchronize and interface these three families of devices together. Not only can it interface to existing sync tracks, it can build up click tracks from incomplete click tracks, and even create sync and/or click tracks which are referenced to a live musician." Hancock masters Dr. Click on this album. Fairlight CMI, Yamaha GS-1, Yamaha CE-20, Dr. Click Rhythm Controller, Herbie Hancock; DMX Drum Machine, Synare Electronic Drums, Memory Moog Programming, Michael Beinhorn; Bass, Bill Laswell; Bata, Daniel Ponce; Turntables – Grandmixer D. ST. 5:09
Herbie Hancock, "Hardrock" from Sound System (1984 Columbia). The sound of the Oberheim DMX digital drum machine as used by Herbie Hancock. This album was his follow-up to the album Future Shock on the DMX made a famous appearance in the song Rockit, which was unusually a top-selling hit for Hancock. The DMX is played here by non-other than Bill Laswell. Note that Simmons electronic drums are also being played on this track by Anton Fier, but I think you can tell the difference. Bass, Drum Machine DMX, Tape, Bill Laswell; Bata, Daniel Ponce; Simmons electronic drums, Sound Plates, Cuica, Anton Fier; Guitar, Henry Kaiser, Nicky Skopelitis; Fairlight CMI Programming, Will Alexander; Fairlight CMI, Rhodes Chroma, Apple IIe, Yamaha DX7, Emu 4060 Digital Keyboard, Herbie Hancock; Synthesizer (XMD), Rob Stevens; Turntables, D. St; Written-By, B. Laswell, D. Showard, Herbie Hancock. 6:10
Davy DMX, "Bonus Beats" from One For The Treble (Fresh) (1984 Tuff City). Davy DMX when he first met the Oberhheim DMX digital sampling drum machine. He is also known as David Franklin Reeves, Jr. Here is a bonus track of only drum machine and turntable. 1:47
Davy DMX, "One For The Treble (Fresh) (Instrumental)" from One For The Treble (Fresh) (1984 Tuff City). Davy DMX when he first met the Oberheim DMX digital sampling drum machine. Another track from that same 12-inch. 7:31
Movement MCS Drum Computer
John Foxx, "Pater Noster" from The Garden (Virgin 1981). This album was produced after Foxx left Ultravox. It is another example of the MCS Drum Computer. This track only features Foxx on synthesizers, voice, drum programming, and a manually struck Tom Tom. 2:30
Roland
El Escuadrón Del Ritmo, "Las Cucarachas" from Back Up: Mexican Tecno Pop 1980-1989 (2021 Dark Entries). I discovered this wonderful collection of Mexican synth-pop tracks, some never before heard, and immediately dug-out a track using a drum machine. This track is from 1982. In this case, the drum machine is the Roland Compu-Rhythm CR-78, which was a transitional analog device with analog drum sounds and digital control for programming patterns. 3:44
Nahtabisk, "La Dama De Probeta" from Back Up: Mexican Tecno Pop 1980-1989 (2021 Dark Entries). Another hidden gem from Mexico. This track is from 1984 and features the Roland drumTR-606 Drumatix. The TR-606 featured PCM-encoded sounds of real drums. This small device, that ran on batteries, helped define the sound of early techno. 3:20
E-mu
Joe Mansfield, "Drumulator (Instrumental)" from Drumulator (2014 Get On Down). This is a track featuring the sounds of the E-mu Drumulator that was sold from 1983 to 1985. It had twelve, 8-bit sampled sounds of real drums and at about $1000 was more affordable that drum machines like the Linndrum and Oberheim DMX. It was created on the heels of the sample synthesizers they made under the Emulator name. It also had a relatively short life so few recordings from the time were made. This demo is an example of what could be done with the Drumulator and Herbie Hancock took a liking to it prior to switching to the Oberheim DMX. 2:02
Richard Souther, "Uncharted Waters" from Innermission (1986 Meadowlark Records). Music and realization by Richard Souther. Includes synthesizers from Roland, PPG, Sequential Circuits, and Casio. He also used both the Linn 9000 and E-mu SP-12 drum machines, which are both heard on this track. You can clearly hear the Linn 900 and its distinctive snare and bass sounds, while the E-mu, which was built around the circuits in the company's popular keyboard samplers, provided some of the more unusual, even exotic, percussion sounds. 3:23
Alesis
Slant, "Sheep" and "Ducks" from Hive (1989 These Records). This amazing group, although short-lived, was a British experiment in rock with noise elements that included Cris Cheek, Philip Jeck, Sianed Jones, and Osian Tam. Cross used an Alesis HR-16, which is showcased in the second of two tracks, "Ducks." I think that is probably the same drum machine in the first track, "Sheep" so I thought this represented some good contrast in the way that the sound could be treated. This had 49 digital samples of drums that could be programmed in real-time by playing the velocity sensitive drum buttons. Double Bass Julia Doyle; Guitar, Cabasa, Engineer, Co-producer Maciek Hrybowicz; Keyboards, Accordion, Synthesizer DX7; Piano, Clarinet, Voice, Marimba, Goblet Drum Darabouka, Tambourine, Bells Agogo Bells, Sampler Cassette Samples, Flute Souffara, Rattle Seed Pod Rattles, Performer Emax, Alesis HR-16, Breath Rhythms, Face Slap, Mixed By, Co-producer Cris Cheek; Turntables, Radio Philip Jeck; Violin, Piano, Vocals, Organ, Fife, Viol Viola Da Gamba, Harmonium, Claves, Performer Emax, Breath Rhythms, Mixed By, Co-producer Sianed Jones; Voice Osian Tam. 4:31
Closing, Linn LinnDrum
Mikel Rouse, "Quorum part 2" from Quorum (1984 Club Soda Music). It was inevitable that a composer would create an extended piece of music using only the Linn Linndrum. Mikel Rouse was that person. Listen to the hypnotic patterns of this work. From the composer's notes: "Quorom is a piece for LinnDrum machine (or 18 percussion players) in 9 parts running approximately 1 hour and 45 minutes in length. Though the sequence of parts 1 through 9 must be maintained, the parts may be divided into sections, or run continuously. Themes are produced through the synchronization of the 3 generators, 3-5-8, and their complimentary factors yield counterthemes. Power series are then applied to produce harmonic contrasts from the original themes. Thematic material is developed through multiple variation techniques (circular permutations, accents through superimposition of an additional component, natural growth through the summation series). I decided to undertake the programming myself and, with the aid of Jim Bergman, successfully completed the programming in about 5 hours. I would like to stress that all programming was done through the step-by-step process provided in the operator's manual for construction "songs" from "patterns". No special treatments or extensions (including cassette interfaces) were required." Such was the versatility of the Linn Linndrum. 11:16
Background Sounds
Volti, "Corazón" from Back Up: Mexican Tecno Pop 1980-1989 (2021 Dark Entries). Mexican electro-pop group. This track is from 1986 and features unknown drum programming. vocals, synthesizer, Lyndell Brookhouse; bass, synthesizers, drum programming percussion, Eddie Rubello; Backing Vocals, Katie Taylor; Congas, Edgar Herrera; Piano, Vincent Kenis; Timbales, Pedro Ortiz. 3:45.
Adams and Fleisner, tracks "a1, a2, b1, b2, b3" from Modern Digital Recorded Drumcomputer Rhythm Tracks (1983 Break Records). I think this track of library digital drum samples from the Netherlands was made with the Drum Computer MCS II (or Percussion Computer) from Movement Computer Systems, a rare British made-drum machine circa 1983. It had an integrated CRT monitor and had an orange (or black) case. It used 8-bit samples of drums and featured 14 voices and programmable patterns.
Opening: Opening and closing sequences voiced by Anne Benkovitz.
Additional opening, closing, and other incidental music by Thom Holmes.
For additional notes, please see my blog Noise and Notations.
There are dozens of drum machines that dot the history of electronic music. For an encyclopedic list of almost every drum machines ever made, and there were dozens of variations and models up until around 1985, check-out the excellent books by Alex Graham, a UK-based drum machine collector and specialist.